The FSFE summit, as part of the QtCon, is in need of volunteers. Make your mark and be part of the QtCon-team to facilitate the overall conference experience for everyone. There are interesting positions available and after all you will receive a t-shirt and it is said to receive some good karma.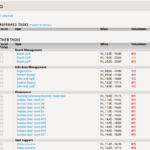 Volunteering is easy: You simply need to sign up inside QtCon's volunteer-portal to self-select your contribution. There are various tasks available:
Booth staff
Registration
Runner
Session Chair/Moderator
Video Operator
If you are unsure, what to expect behind a task, you get some more description, when you click on a task.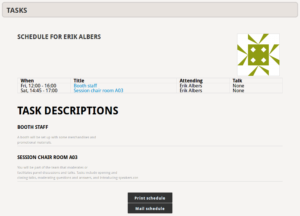 After signing up, you can fill your account with some details and self-select the tasks you like to help us with. The system will count each commitment, so other volunteers can easily see where there is still need for contribution and which tasks are already taken. Also, you can have an overview of the tasks that you have assigned to you.
In the time of writing, most tasks still lack a lot of volunteers. Please consider contributing and make it yourself an extraordinary experience by becoming part of the QtCon team.