Two weeks ago we had our first general community meeting as an opportunity for all people engaged inside FSFE to come together, share knowledge, grow projects, hack, discuss and get active. Integral part and topic of the meeting was knowledge sharing of FSFE related tools and processes. Find some notes and pictures in this report.
For the first time, we we merging our annual German speaking team meeting this year with the bi-annual coordinators meeting into one bigger meeting for all active people of the FSFE community. Active people in this context means that invited was any member of any team, be it a local or topical one. All together, we met on the weekend of November 25 and 26 at Endocode, Berlin.
Integral part and topic of the meeting was knowledge sharing of FSFE related tools and processes. For this, we have had several slots in the agenda in that participants had the possibility to self-host a knowledge- or tool-sharing session that they are interested in. Or one in that they are an expert in and they like to share their knowledge. In a next step everyone could mark his own interest in the proposed sessions and based on that we arranged the agenda.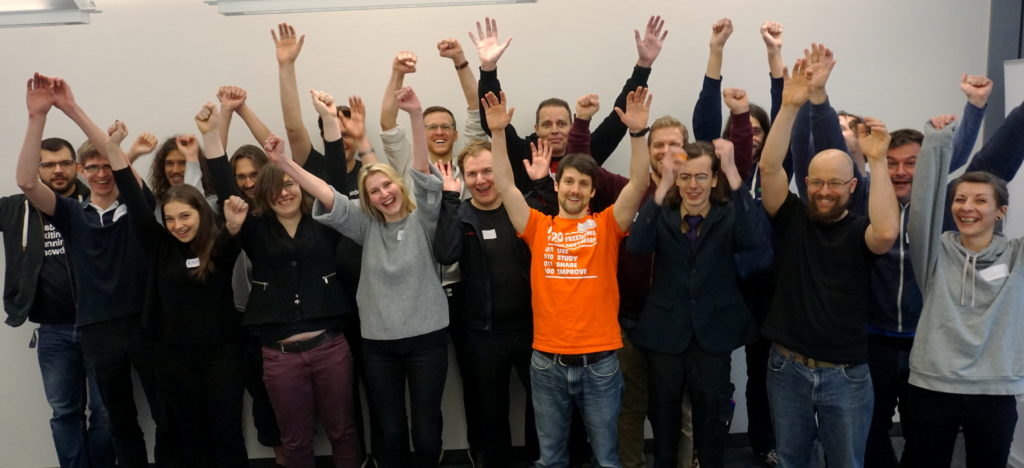 We have seen particularly high interest in giving input to the plans for FSFE to grow membership, in tips for implementing our Code of Conduct, in strategies to increase diversity and in introductions of tools offered by the FSFE like lime survey and git.
The feedback about the meeting was very positive, in particular about the dynamic agenda and the productive sessions that left participants with the feeling of having got something done. Myself, in the role of the organiser, this years meeting left me with the good feeling that we did not only have got something done but that we also will see further collaboration on several topics among participants coming out as a result of this meeting.
Personally, it makes me happy again and again to be part of such a friendly and accommodating community. A community in that participants respect each other in a natural way and no one tries to overrule others.
The productive feeling and the unique atmosphere already make me looking forward to organise the next community meeting 2018.
Hereafter some pictures of this year's event: